Yoga has been around for thousands of years, and it offers a wide range of benefits for both the mind and body. Many people think of yoga as just stretching, but it's so much more than that. There are several reasons why incorporating yoga into your fitness routine can be beneficial. Yoga can improve overall physical fitness in many ways. It can also help reduce stress and improve mental clarity and focus. Additionally, it is a low-impact form of exercise, which can be beneficial for those who may be recovering from an injury or dealing with chronic pain.
Mixing up yoga with other fitness exercises can provide a well-rounded fitness routine that can help to improve overall health and well-being. Firstly, combining yoga with other exercises can help to prevent boredom with your fitness routine. When you vary your exercise routine, you can keep your body challenged and engaged, which can help to prevent plateaus and improve overall fitness results.
Flexibility, range of motion, balance
Yoga can complement other exercises by helping to improve flexibility, range of motion and balance. Many yoga poses target the muscles and joints that are typically tight or stiff, such as the hips and shoulders. Moreover, with the emphasis on proper alignment, yoga helps improve the balance, which in turn improves overall stability and control over the body. This will help prevent injury and improve your performance in other activities such as running, weightlifting, or high-intensity interval training.
Strength
Strength is an important component of overall fitness because it helps to improve physical function and performance in daily activities. Having a strong body can make it easier to perform even ordinary daily tasks such as lifting heavy objects, climbing stairs, and carrying groceries. Practicing yoga increases strength by targeting various muscle groups through various poses and movements. Its' emphasis on proper alignment and controlled movements can help to build muscle endurance over time, allowing the practitioner to hold poses for longer and perform more repetitions.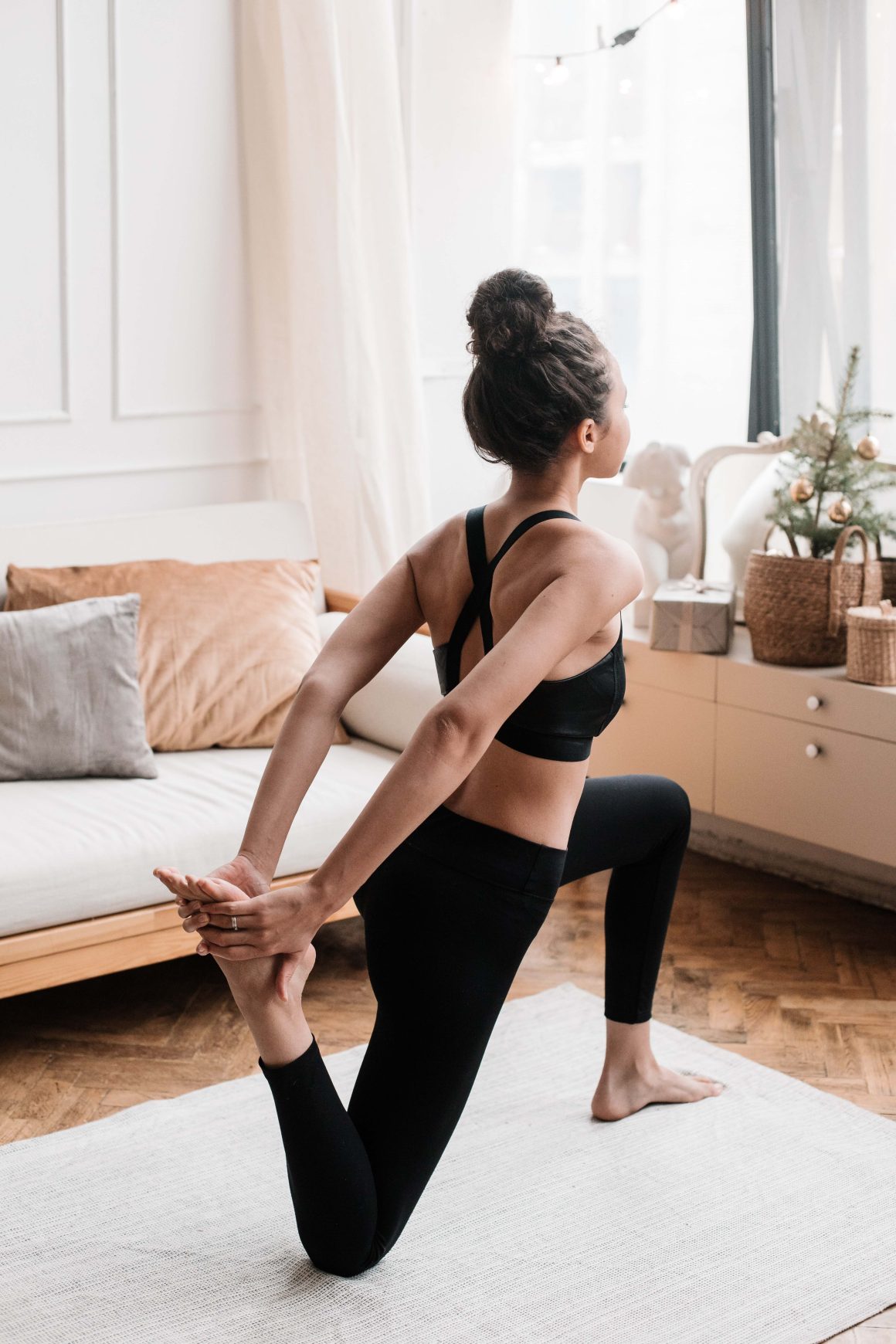 Cardio
It is important to add cardio exercises into your fitness routine in order to have a well rounded program. Yoga can also be considered a form of cardio depending on the type you are practicing such as vinyasa or power yoga. Regular yoga practice has been shown to improve heart health by reducing blood pressure, improving circulation, and increasing lung capacity. Yoga's focus on deep breathing can also help to improve lung function, which can improve oxygenation to the body's cells, including the heart muscle. It is worth noting that while yoga can be a form of cardio, it is not as intense as other forms of cardio such as running or cycling. So, it is considered a low-impact form of cardio, it may not provide the same level of cardiovascular workout as other forms of cardio, yet for those who are unable to engage in more intense forms of cardio due to injury or other health conditions, it can be a perfect option to increase their heart rates. If you have not tried a yoga practice that has a cardio effect, why not give it a try now? Lotus Flow has plenty of classes that will make your heart rate up.
Improved posture
Good posture is essential to overall fitness performance. Having a correct posture helps to activate and engage the correct muscle groups during exercises, leading to more effective and efficient muscle activation, improving strength, endurance, and power output as well as improving balance and coordination. Yoga is an effective way to improve posture by targeting various aspects of the body. An effective yoga practice helps strengthen the muscles in the back, shoulders, and core which support good alignment. Moreover, it helps to increase flexibility in the muscles and joints, which reduces muscle tension and stiffness, leading to better posture. What is more, poses that focus on balance, such as tree pose and eagle pose, can help to engage the core muscles and promote proper alignment. Furthermore, yoga practice encourages mindfulness and awareness of the body and breath, which can help to promote better alignment and muscle activation. That is to say, a regular yoga routine is a great way to improve your overall fitness performance.