Hydration plays a crucial role in many of our bodily functions as our bodies are mostly composed of water. Proper hydration helps regulate our body temperature by dissipating heat when we are overheated, maintains bodily functions by transporting essential nutrients and oxygen to our cells, regulating our digestive system, and removing waste and toxins from our bodies.
Hydration and Athletic Performance
As regards athletic performance, hydration is a crucial factor. The American College of Sports Medicine (ACSM) recommends that athletes should drink enough fluid before, during and after exercise to balance the amount of fluid lost through sweat.
When we exercise, we lose water through sweating, breathing and other processes, which may cause dehydration. Dehydration can significantly impact athletic performance in several ways. Firstly, it can decrease blood volume, reducing the amount of oxygen and nutrients that reach the muscles, causing fatigue and decreased physical performance. Secondly, it impairs the body's ability to regulate temperature, leading to increased heat production and decreased heat dissipation, which can cause fatigue and decreased physical performance. Thirdly, dehydration can cause reduced muscle function, making movement more difficult and increasing fatigue. Fourthly, it can impair cognitive function, causing decreased focus, concentration, and reaction time, leading to increased fatigue and decreased athletic performance.
How to Integrate Water Consumption into Our Exercise Routine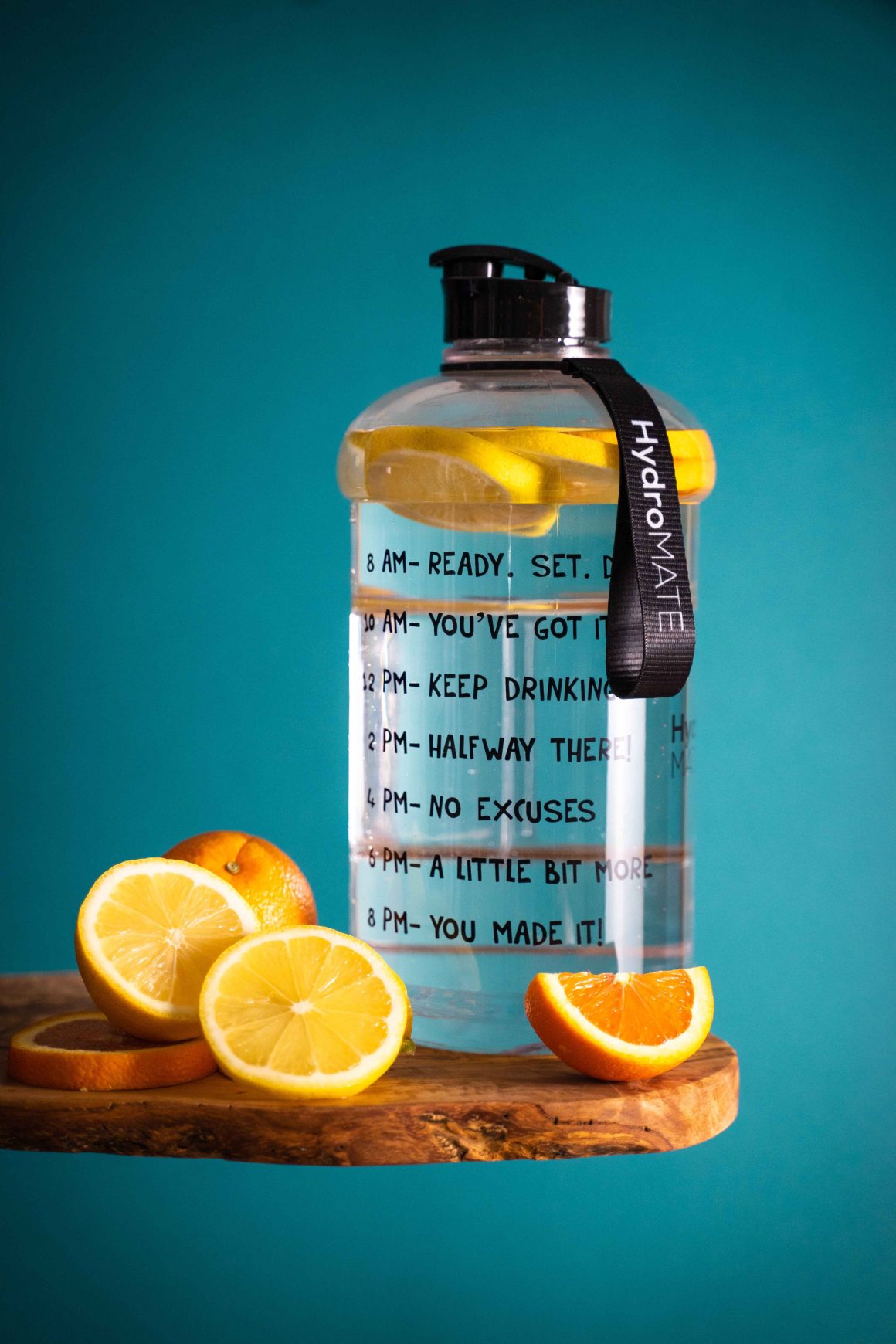 The importance of hydration starts before you even start your workout. It is important to drink enough fluids prior to exercising to ensure that you are properly hydrated. This will help prevent dehydration and allow you to perform at your best. Aim to drink 17-20 ounces of water 2-3 hours before exercise and 7-10 ounces of water 20-30 minutes before exercise. It's recommended to rehydrate after exercising by drinking 17-20 ounces of water for every pound of body weight lost during exercise.
Tips to increase your daily water intake
We know that drinking the sufficient amount of water can be challenging sometimes. Here are some tips for you to make it fun and memorable!
Keep a water bottle with you
Having a refillable water bottle with you can make it easier to drink water throughout the day.
Drink a glass of water before each meal
This can help you feel fuller and reduce the amount of food you eat.
Add flavor to your water
Try adding slices of lemon, lime, cucumber, or mint leaves to add taste to your water.
Drink water-rich foods
Fruits and vegetables such as watermelon, strawberries, oranges, and cucumbers are high in water content.
Add herbal teas into your daily routine
Although herbal teas contain other ingredients such as herbs, spices, or flavorings, the majority of what you're drinking is still water. That is why they can help you stay hydrated and reach your daily water consumption goals. However, it's important to note that herbal teas can also contain caffeine and other substances that can have a diuretic effect and increase fluid loss, so it's best to balance your fluid intake from both water and herbal teas.
Set reminders
Use your phone or a smartwatch to remind you to drink water at regular intervals throughout the day.
Make it a habit
Try to make drinking water a regular part of your routine, such as after using the bathroom, before and after exercising, or before bed.
Track your intake
Use a water tracker app or mark on a paper how much water you've had throughout the day.
Make it fun
If you don't like the taste of plain water, or got bored of it, try something new and add fruit slices such as lime, basil, berries, cucumber, etc to your water bottle.
In conclusion, hydration plays a crucial role in athletic performance, no matter what kind of exercise you are doing. Proper hydration before, during and after exercise can help improve endurance, reaction time and overall performance. Make sure to drink enough fluids and replenish electrolytes lost through sweating to maintain optimal hydration levels.
Get a bottle of water and a mat and start exercising with Lotus Flow right now!