Are you trying to lose weight? Switch to a healthy life? Build muscle? Or do all of them at the same time? Whatever your goals are, there's one thing that will help you get there: good sleep. Sleep is an important factor in overall health and well-being, but it's often overlooked when it comes to fitness and achieving fitness goals. Yet, it should be kept in mind that sleep plays a crucial role in recovery, performance, weight loss and stress management. It is a critical component of a well-rounded fitness plan. Let's explore the vital role of sleep in helping you achieve your fitness goals and provide tips for improving your sleep habits!
Sleep and Muscle Recovery
Sleep has been shown to play a key role in the recovery process. Getting enough rest with a quality sleep after exercising gives the muscle tissues time to repair after exercise and rejuvenate itself so that you can continue working out with minimal injury or fatigue.
Therefore, it is crucial especially for athletes and fitness enthusiasts who put their bodies through intense workouts or anyone who is interested in exercising and wellness. During sleep, the body produces growth hormone, which helps repair and rebuild muscle tissue. Additionally, adequate sleep helps reduce muscle soreness and fatigue, allowing you to perform at your best during workouts. When we don't get enough quality sleep, our bodies are unable to repair and recover effectively, which can lead to fatigue, decreased performance, and increased risk of injury. To improve muscle recovery, aim for 7-9 hours of quality sleep each night and establish a consistent sleep schedule.
Sleep and Athletic Performance
Sleep affects athletic performance in several ways, including physical restoration, hormone regulation, mental sharpness, and energy restoration. Adequate sleep helps the body recover from the physical demands of training and competition by allowing for repair and growth of muscles and tissues, which helps improve endurance and coordination. It also affects the release of hormones such as testosterone and growth hormone, which are important for muscle growth and repair. It is important to mention that sleeping enough has also been shown to play a role in cognitive function, including decision-making, reaction time, and focus, which are the skills essential for good coordination and endurance in athletic performance. Moreover, as lack of sleep can lead to decreased energy levels, endurance and coordination, it is highly recommended to prioritize sleep and aim for 7-9 hours of quality sleep to perform at a high level.
Sleep and Weight Loss
The connection between sleep and weight loss is well-established, as lack of sleep is linked to weight gain and an increased risk of obesity. One study found that sleeping more than nine hours per night was linked to less overall body fat, especially around the waistline. It also allows you to maintain a healthy weight by regulating hunger hormones like leptin and ghrelin.
When you're sleep-deprived your body produces higher levels of the hormone cortisol, which can lead to increased hunger and cravings for junk food. To support weight loss goals, prioritize sleep and aim for 7-9 hours of quality sleep each night.
Sleep and Stress Management
Sleep plays a crucial role in managing stress. Adequate sleep can help regulate stress hormones such as cortisol, and provide the brain with an opportunity to process emotions and memories. Sleep also helps the body recover from the physical demands of daily life and reduce feelings of fatigue and stress. Lack of sleep can lead to decreased mood and increased anxiety, while adequate sleep is linked to improved mood and a reduced stress response. To effectively manage stress, it is important to prioritize sleep and aim for 7-9 hours of quality sleep each night. This can help regulate hormones, reduce stress, and improve overall well-being.
Tips for Better Sleep to Support Your Fitness Goals
As we have talked about the contribution of an adequate amount of quality sleep for your fitness goals, you may want to hear some tips for achieving a healthy sleep routine. If you want to get one step closer to your fitness goals, let's have a look at the tips for getting better sleep:
Set a consistent bedtime and wake-up time
Try to go to bed and wake up at the same time every day, even on the weekends. This will help regulate your body's sleep-wake cycle and improve the quality of your sleep.
Avoid screens before bed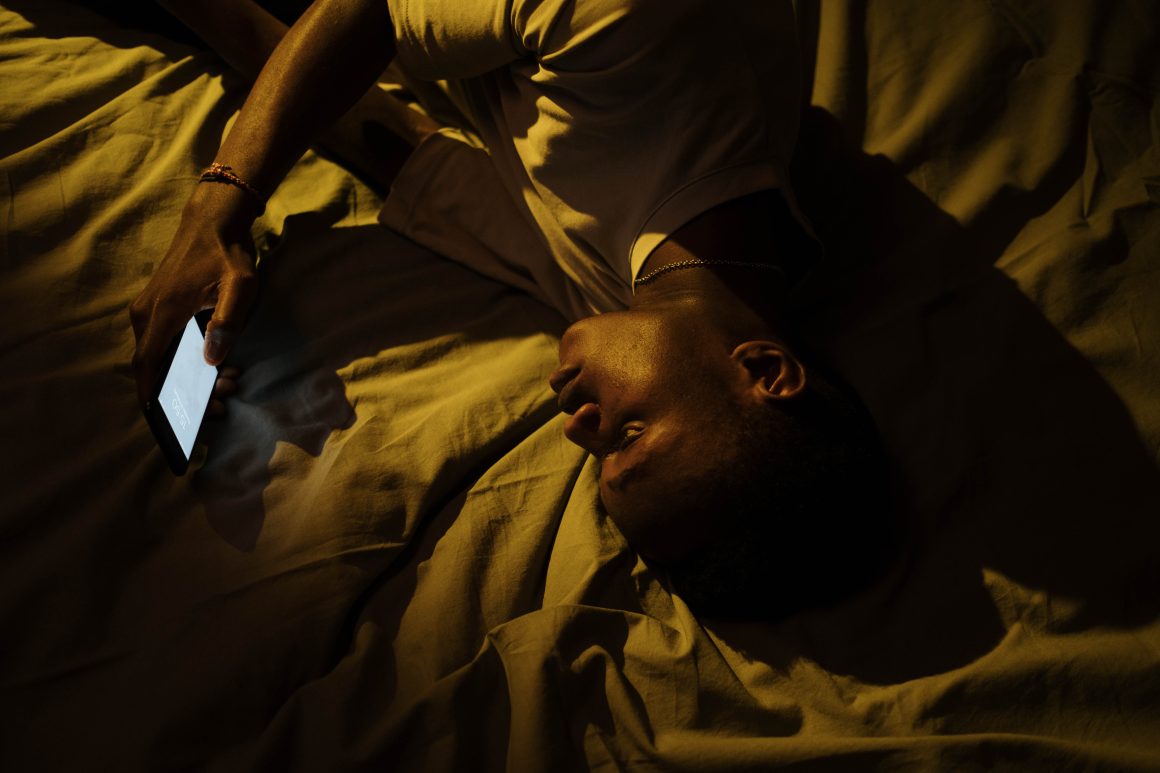 The blue light emitted by electronic devices can disrupt your body's production of melatonin which makes falling asleep harder. Try to avoid screens for at least an hour before bed.
Create a sleep-friendly environment
Make your bedroom a sanctuary for sleep. Keep it quiet, cool, and dark to create an environment that is conducive to sleep.
Practice relaxation techniques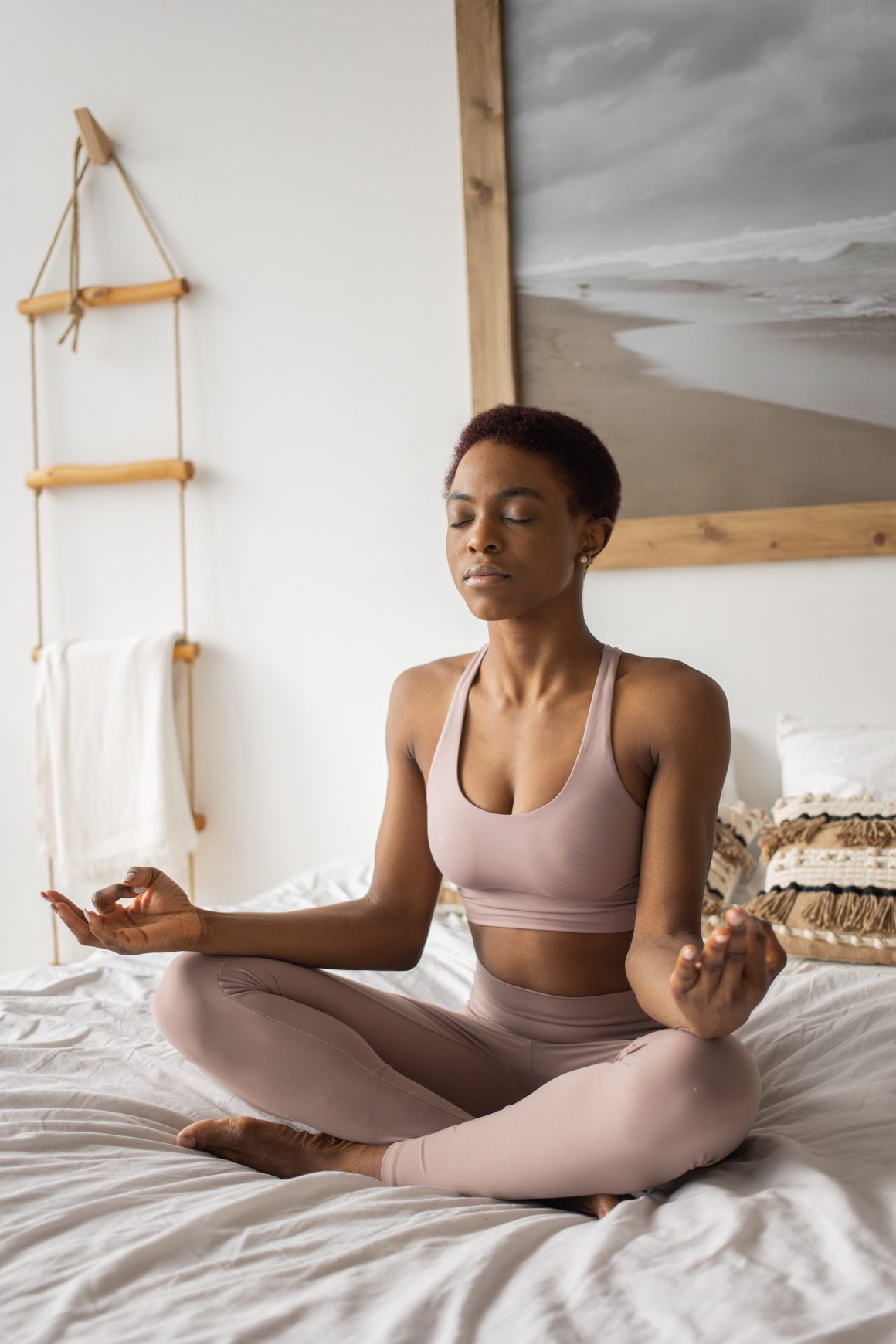 Before bed, try practicing relaxation techniques such as deep breathing, meditation, or yoga. These can help calm your mind and prepare your body for sleep. Lotus Flow has plenty of breathing, meditation and yoga classes for you to wind down and prepare yourself for a quality sleep. We recommend you to check them out!
Limit caffeine and alcohol
Caffeine and alcohol consumption can disrupt your sleep quality. Try to limit these substances especially at evening hours. Additionally, try to consume them in minimal portions.